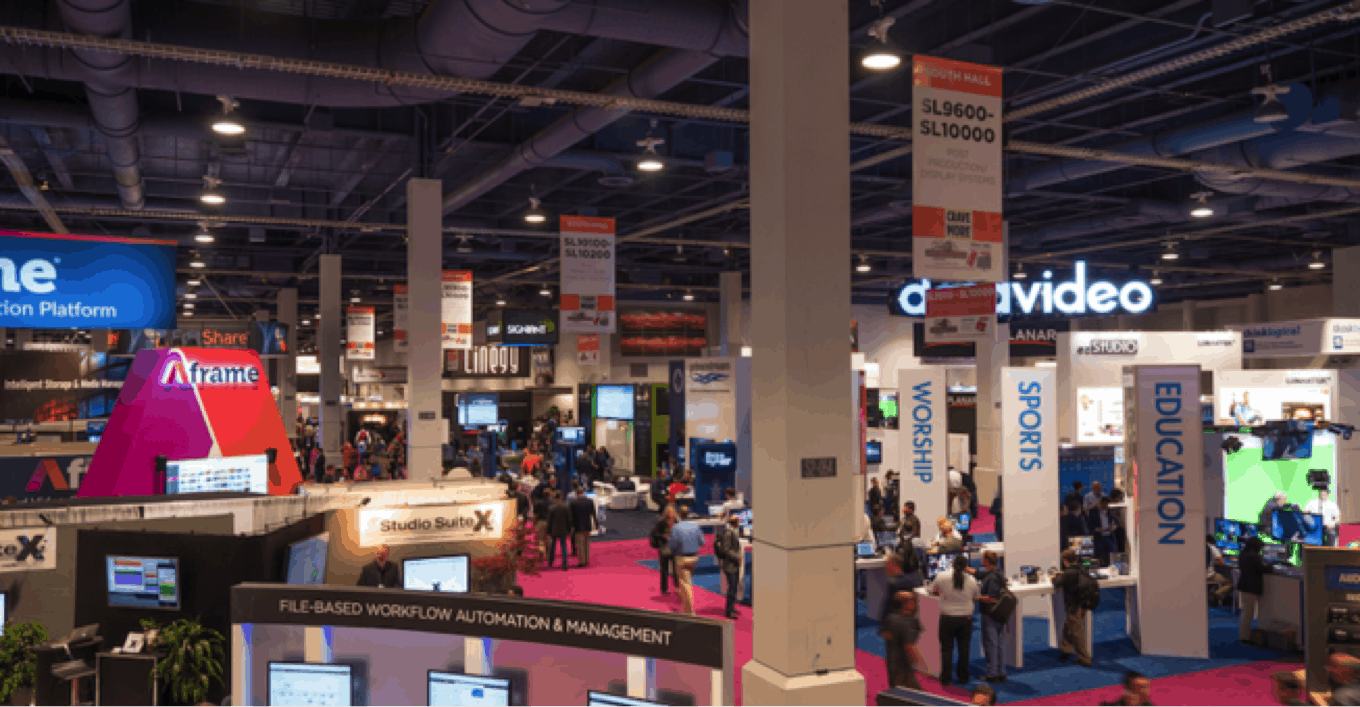 14 Tips for Your First Trade Show
By: Charles Dugan
If you're familiar with the industry events known as trade shows, then you know just how valuable they can be to growing a business. Trade shows offer a wealth of opportunities, including increasing brand awareness, networking with prospective clients, and making sales.
One of the most well known is the SXSW event hosted each year in Austin, Texas, by Southwest Airlines. Startups such as Twitter and Foursquare were able to gain early traction in large part because of unique marketing tactics they utilized at the SXSW conference.
Trade shows are simply events where goods and services in a particular industry are exhibited. While more and more business is conducted online, trade shows offer merchants and attendees the opportunity to find and develop new business relationships and discover new products. If you aren't sure how to find trade shows specific to your industry, go to our Tradeshow Calendar and do a search for your industry.
Exhibiting at trade shows requires a lot of planning. Preparation should begin at least two to three months in advance—do not just show up and hope for the best. There is a lot of competition and it's easy to get lost in the sea of booths and enthusiastic attendees.
With this in mind, knock your first trade show out of the park by following the tips below.
Find out who will be attending
Attendee lists are available in advance for many trade shows. Do your research to figure out which contacts may be interested in your business, and send them a short introductory email.
Consider reaching out to let them know you'd love to meet them and encourage them to stop by your booth. But, make sure to avoid spamming their inbox by selling your services right away—you want to keep you first contact light and personal.
Bring your "A team"
The team you take to a trade show can have a huge impact on how the event goes for your company. You have two options: bring an in-house team or contract an event staffing agency that has experience working trade shows. Whichever you decide, understand that the people working your booth will be the face of your business. That's why it's important to have a friendly, professional, motivated, and outgoing group to represent your company.
In addition, keep specialization in mind when choosing your trade show staff. You want to bring team members that complement each other's skills. A PR pro will be able to field inquiries from the press, a salesman can best convert leads, a tech specialist can answer any technical inquiries—you get the idea.
Prepare your staff
Be prepared for questions. Inevitably, everyone staffing your booth will be asked specifics. This means every trade show team member should be an expert on your product and company. In order to make sure your team is ready to go, create a list of anticipated questions and role-play before the show. You will be glad you did.
It's equally important to ask people who approach your booth questions. Your goal isn't just to sell, but also to establish a mutually beneficial relationship. Is what you offer something they will find useful? The only way to know is by qualifying them. Even if your product or service isn't a good fit, they may know someone who can benefit from it.
Be ready to give product demos
It's important to display your product and be prepared to allow attendees to test it out. People want to see, touch, or even taste something before they make a purchase.
Be physically prepared
Trade shows can be draining, both mentally and physically. If you're extroverted, then you might not have any trouble with the hyper-social atmosphere; if you're more introverted, you could find yourself depleted of energy halfway through the day.
Make sure to get a good night's rest before the event. Stay hydrated and steer away from too much alcohol if it's being served. You're going to be standing and sitting for the bulk of the day, so try to get out for a walk to clear your mind and get your blood pumping.
Include seats or lounge space at your booth
There's nothing more inviting to a fatigued trade show attendee than a comfortable place to rest his or her legs.
A lounge space will bring more traffic to your booth and keep potential customers around longer. Not to mention, it's great to have space where you can relax and chat about your product over coffee.
Give away stuff for free
People love free stuff and they expect to score quite a bit of it at trade shows You can entice a crowd with something as simple as freshly baked cookies, or you can go a step further with promotional goods such as pens, hats, notebooks, or water bottles. Try to offer something relevant to your brand.
Don't be shy about handing out your freebies, either. The more an attendee sees your goods, the more eager he or she will be to find your booth and see what you're about. This strategy is great for sales because once someone has tried something, they often feel obliged to make a purchase. It's called the law of reciprocity—use it to your advantage.
Be proactive
No need to wait for others to ask you a question. Strike up a conversation! "Did you know our product is organic?" "How are you liking the trade show so far?"
If you're shy, try not to overthink. Remember, the whole point of a trade show is to make connections.
Become a speaker
This strategy takes a bit more preparation and effort, but if you can contact the trade show's management in advance and convince them you have something valuable to offer, you'll be on your way to positioning yourself as a thought leader in your industry.
If you do have the chance to speak, be sure to avoid promoting your product or company, as it can cause you to lose credibility. Be informative. Offer the audience something of real value. If you have the opportunity at the end, encourage those listening to come talk to you one-on-one.
Additionally, to get the most out of your trade show experience, don't forget to attend other lectures and panels.
Assemble a memorable display
The average human attention span is only eight seconds—and that doesn't even account for all the distractions at trade shows you have to compete against.
Creating an attractive trade show booth will help ensure potential customers stop by. When it comes to your display, ditch words for pictures, as the human brain processes images faster than text. Try to create a display that can be seen from afar. Your goal is to get noticed, not ignored.
Bring business cards and brochures
Not only that—bring lots. Nearly everyone you meet will want to trade business cards. You won't want to run out.
Your business card is an invite for extended conversation beyond the trade show and a tangible reminder of who you are. It's a professional must. Without business cards, you look out of place and people will be less likely to take you seriously.
Take lead notes
Trade shows will often have a system for scanning attendee badges that allows you to capture notes on the individuals you meet.
Another great option is a cell phone app that lets you scan business cards and attach notes. Perhaps you're a pen-and-paper note taker, and that's fine too. Just have some system in place to note potential customer needs and wants, so that you can recall them and address them when you follow up.
Follow up
Speaking of following up, this is one of the most important parts of attending a trade show that often gets abandoned. Remember your primary goal: turn trade show introductions into long-term business relationships.
With this in mind, reach out to those you met. Reference your lead notes to craft personalized messages addressing the individual concerns and desires of each potential customer. Do this all within a few days of the trade show—you don't want to lose momentum.
Engage on social media
Below the buzz of the trade show floor runs the constant social media chatter. Don't abandon it. Twitter is a quick way to connect with fellow attendees and keep followers from afar involved in the event.
Most trade shows will have an official Twitter hashtag you can use to chronicle your day. Keep your regular social media routine on track by scheduling your posts in advance, and use Facebook and LinkedIn to network with other attendees you meet throughout the day. This will make the follow-up process much easier.
Final thoughts
Standing out at a trade show isn't easy; it requires a lot of planning and hard work. But it's also a brilliant marketing opportunity that can provide enormous benefits for opening new business channels. Plan well, have fun, and be open to interacting with new people—you never know who you'll meet.
Finally, after it's all said and done, learn from your mistakes, keep tabs on what worked for other exhibitors, make proper adjustments, and get ready for the next show!